Horror Show
July 10, 2009
good morning, my love
would you like breakfast
how about the head of a boar's past

come on and get dressed
what will you wear?
nothing, so people will stare?
or the zombie-like seizure of losses' despair.

prepare to walk out the front door
are these the keys you were looking for?
i'll tell you where i found them, so you remember
… between the sliced gums and dismembered skulls

as you walk to work
you're destined to see
a dozen or skulls
that remind you of me

as you clean up your office
you see the darkest things
their the ones you reminisced
when you left, away from me

It's time for your lunch break
oh, goodie, a coin
As you see the damned symbol
A pain shards your groin

You finish your work day
Your hair thinnning grey
You look iin the grass
ans see blood-enriched hay

And so you lay down
to catch some peace
You cry and break down
when your dreams involve me

Loving me is all you know…
Welcome to the horror show!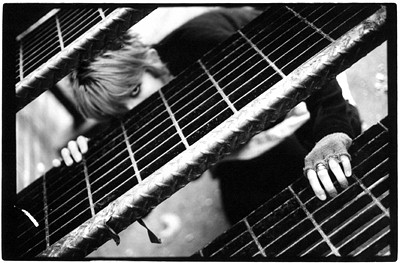 © Patrick B., Stony Brook, NY