Green Hair
July 10, 2009
Your so eccentric
sitting on the bus with your green hair
headphones on listening to something that is probably rebellious
maybe its grunge or j-pop or screamo
so sexy
so slim and confident unlike my chubby self-conscious self
so familiar though
like I have met you before
your strength in yourself reminds me of what I see in the mirror before I leave home
but here we are sitting on the bus
me glancing at you
so eccentric

I switch seats and come right next to you and say hey
you say hi back and take off your headphones
I hear the distant sounds of the music you just left and recognize it
or maybe I don't
but whatever it is I will tell you I love it and its my fave
because that is the first step of many
and we talk through the whole route
I mean we talk about everything
bands, art, TV shows, anime, video games, all the stuff I like
And I'm split between my desire to get into your pants and to get into your heart
and now I find myself drifting towards your heart aimlessly.
But anyway my stop is coming up and I think up the smooth way I'm gonna ask for your number
but when I open my mouth none of that stuff comes out
and you're ok with that apparently.
and even though I look very foolish you still give me your number
I guess you think it looks good on me
Just like your green hair
so sexy
so eccentric

So now its my stop
and I look up and realize that entire conversation we had,
never happened.
and I'm bummed
and I get off the bus and before I put you completely out of my mind
I look back and your looking at me
and your
smiling.
So sexy
so eccentric.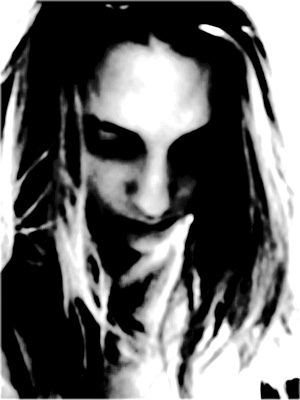 © Maria B., Boston, MA