Analysis
July 9, 2009
Do not fear death.
It is peaceful.
So peaceful that no one
wants to awaken from it.

We stay asleep and choose
To leave the ones we love
For silence, solitude, and darkness.

What does one dream
While in an endless sleep?
Do they dream of heaven?
Reincarnation? Or
Of nothing?

Death is not the end,
But the beginning.
We are growing
In the womb of mother earth,
And only to be born
When our sleep begins.

Born again.
A new chance to pay debts,
And make up lost time.
A chance to be loved,
Held, and cared for.
Open your new eyes to death,
And finally see for the first time.

Life's mysteries are revealed,
The definition of love is shown.
We are told what we wish to know,
And we must accept the truth.

Do not hope for death.
Do not wish to sleep forever
While the rest of the world carries on
Without you.
A time will come to lie down,
On a bed of dirt and wood,
And become part of the earth
That once gave birth to you.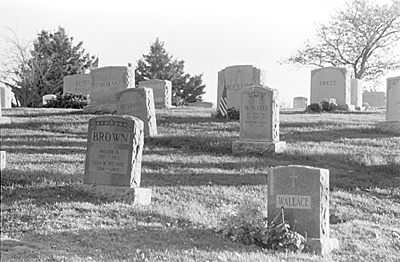 © Jenna H., Marblehead, MA