They Chirp, No Matther What
July 9, 2009
I sit by the window, thinking.

The birds are outside
Chirping happily amongst themselves,
Perched on the branches of trees.

They are constant
I am not.

I Sit by the window,
and no matter what, the birds chirp.
They chirp, no matter how I am.

Sometimes, I feel like they are talking to me, through the chirping.
I Try sometmes,
to talk back to them,
Even though I feel silly.
They seem to be listening.

But then again,
They always chirp.
No matter how I am,
no matter how I feel,
No matter what,
They Chirp.

And it makes me feel better.
My day could be horrible,
And I could be yelling for them to be quiet,
But they'll go on, chirping happily..
As if they are trying to cheer me up..
And somehow, I feel that I should
learn from these birds;
They chirp happily,
No matter what.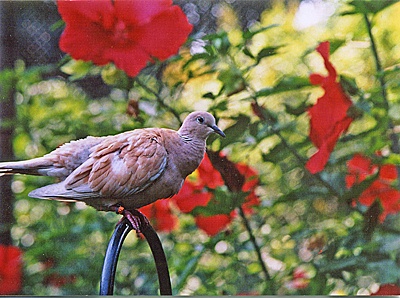 © Charlotte H, New York, NY