Anne Hutchinson
June 28, 2009
Anne Marbury Hutchinson, a mother and wife
Led an adult life packed with endless strife.
A leader for women, the undercut gender,
Though to the state, she'd consequently surrender.
Born in Lincolnshire, England, 1591,
Married later, with 15 daughters and sons.
She followed John Cotton, a religious beacon,
After all, her father had once been the church deacon!
She went to New England, a Puritan-practiced,
Though Anne had other, inconspicuous tactics.
She believed salvation came solely through faith,
This was unacceptable, in the government's take.
Women weren't preachers! They were supposed to be silent!
Anne couldn't bear this; she'd be the test pilot
For an era of feminism, to worship in free,
Since, after all, that was Puritans' zeal.
But soon the oppressed became the oppressors,
The group banished those who 'should be suppressed.'
Anne, though, persevered, founding a women's club
For discussing religion; it became a growing hub
For all the community; though the governor worried
That the wrong direction was taken, and hurried.
So he arrested Anne for all of her gatherings,
Her trial was unfair, thanks to the church's blatherings.
When she brought up the issues of bias and slaves,
Controversy sparked, crashing all righteous waves.
She was found guilty, and her family banished,
Still having followers, but basically vanished
To Aquidnick Island, where her husband suddenly died,
This was viewed as God's fury in that she had been tried.
This was blown out of proportion as she and her children
And servants were massacred by Mohican Indians.
Though she was shunned through her life and died at 53 years,
Her legacy lives in the eyes of our peers.
She stood for what's right, and for that she was martyred,
So I think in God's judgment, she needn't to barter.
She not only aided women, but helped modern faith, too
If it wasn't for her, we might all be askew.
So I ask you, my friends, how significant was Anne?
Take a look at your freedoms; take a look at your bans.
She affected the lives of many a way,
And made a huge impact of what we have today.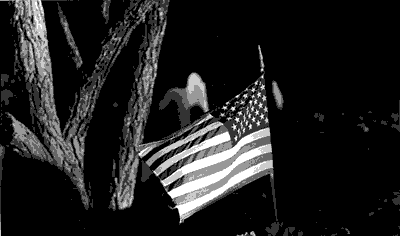 © Kimberly R., Marblehead, MA