Where I Grew Up
July 1, 2009
Where I grew up
kids grow up fast
and we knew that Paul
would never last,
staying a little kid forever.

Well Paul got a job
and from time to time
we would stop in and laugh
at the grime
because Paul couldn't work in anything but filth.

Well I got older
and I got out
but then I came back to look about
and what did I find
but a handsome Paul.

He was generous
and he was kind,
and his soul was the type
that rocked the mind
and suddenly I had seen my mistake.

Poor Paul couldn't see my fault
he smiled at me
and showed me about.
But each smile broke
my heart.

And Paul always failed to see
that
my soul was so ugly
and he loved me
and each time he kissed me I cried.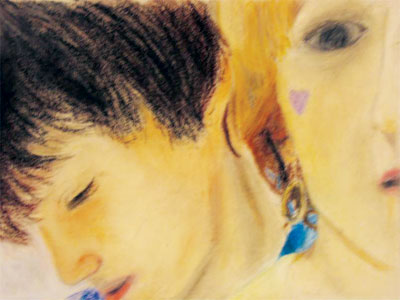 © Natalie D., Ames, IA