I Fall Asleep
MAG
Thatnight the weatherman announces
Winter storm heading our way,
three zillioninches of snow expected.
He is a fortuneteller, a gypsy of weather.

Ihave blank dreams:
marshmallow clouds and a white sea covering theground.
I wake up the next morning;
a square glass window turned intoice.

And as I look out the window to confirm this miracle,
I see anasphalt street, dark as the weatherman's soul
and a shiny sun as bright as histoupee.
Another day of books and crooks welcomes me.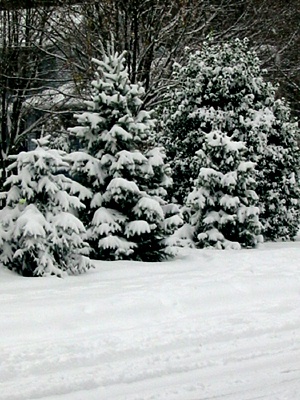 © Kristen S., Sewell, NJ