The Orange Zest
January 9, 2009
My fingernails pierce
the thick impermeable zest of an orange
as my love could not tear down the thick walls
of your imprisoned heart
The orange's dying cry
the zest spits hotly
its tears
smelling of the sweet sunshine it once knew
before it was torn away to this
this cold barren wasteland
the orange and I
are loveless and alone
Ripened and perfect—
someone found beauty in insignificance
repaid?
Plucked down and tossed aside.
What worth is its life now?
Empty and unloved,
the deteriorating rind
is an ugly living corpse
Languishing like the ravished shepherdess
of tragedy we mourn together,
we wait together,
the orange and I.
Farewell, my poet knight.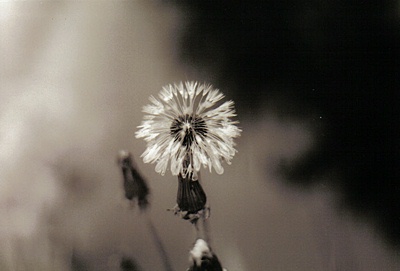 © Sarah S., Poland Spring, ME