Empty
June 28, 2009
I'm at a point with so much pain.
I feel so hallow. It's driving me insane.

Where are You God? When I feel so gross.
Where are You God? When it hurts the most.

This week has been an emotional high.
Why I feel this way, I don't know why.

I took the next step. I was ready for home.
But I feel I've fallen.
A rip in my heart needing to be sewn.

This hole in my chest won't go away.
I need something to fill it. I need Jesus today.

Oh, Lord! I need You! I have to change
I've been filled with Your love
But now I feel so strange.

It doesn't make sense but I know You've a reason
The pain, and the loss. I guess it's that season.

After awhile, I'll look back and say, "That's why you did that!"
For now, I will wait and discover my fate.

How long will this last? I'm at a stop sign.
I can't seem to get rid of this lost feeling of mine.

Lord, I thank you for this time.
That I learned to fill the gap of mine.

I know you're preparing me for what lies ahead.
It's just right now, I feel so dead.

Take my life and use it your way.
I'm willing, I'm waiting. Today is your day.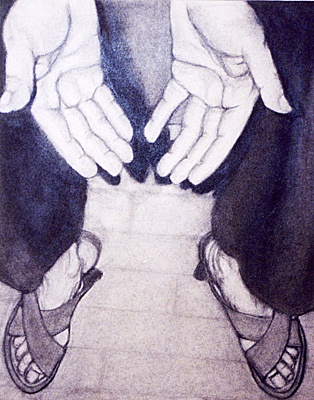 © Daniel R., Cicero, IL