A Soldier's Worry
June 27, 2009
I woke up to the dark night outlining your perfect silhouette.
The electrifying thrill of your touch shocked through my body
as you laid you hand on top of mine.
We walked into the distant sunlight, your whispering my name
and whimpers escaping my mouth when you told me you had to leave.
I told you of a dream I had. I was drowning and as I struggled for the surgace of the
ocean, I came up without you.
Youw ere holding my hand while I tried to remember the pain I experienced
in my night without you.
When I finally found you, the air escaped my lungs and we held on to each other
as the currents carried us to shore. You let go of my hand and turned to face me. There
was a silent pause and I waited for the words to escape your perfect lips.
"Tell me everything's gonna be ok" you asked of me, cupping my face into your large hands.
I told you that you were going to come home to me- unharmed, I just knew it.
As you wrote to me, you told me about a nightmare you had.
You were running through the fields, escaping the deadly paths of your enemies bullets
when you saw me.
Standing there, I held out my hand to grab you but you couldn't reach.
I drifted away and at this part, the ink spread on the paper- while you tried to remember the pain you
experienced when I left you.
When you finally found me I was standing there, waiting for you to return home to me.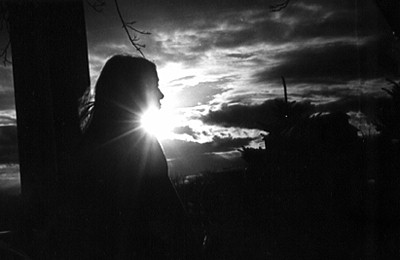 © Elizabeth G., Marblehead, MA