Writing
June 25, 2009
The words fly
'cross the page -
My hand smudges
ink 'long the way -
The words pour out
faster than ink -
A mixture of emotions
suddenly flowing.
Anger.
Hurt.
Happiness.
Joy.
A scribble here
scratch out there
add this in -
That shouldn't be there.
The final cut -
I add the last line
cross the last T,
dot the last I.
A claming peace
settling in -
I take a deep breath
starting again.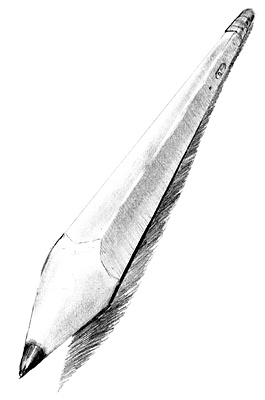 © James H., Philadelphia, PA