Phoenix
June 24, 2009
Are you surprised?
At my stare
At my life?
Oh yes, it is I.

Smiling
As you cower there.

You used bones for wood
Strands of hair were your kindling.
And I
Am what fed your fire.


You started out slowly.
Improvement
Is what you wanted
A chip of flesh that didn't belong,

A strand of wayward hair....
Feed the fire.
Feed the fire.
Let it burn brighter

Hotter and higher the flames licked
But the light
Only exposed more deficiency.

An ordinary soul would have stopped there
Not you.
You saint
You executioner
Pressed upward
"Excellence, perfection; burn off
Impurity. "

With nails between your teeth
You tied me down
And began your work anew.

A finger that didn't curve smoothly
Sated the flames next.
Then another bit of flesh
Another knot of hair


When I woke up I wasn't there
You sat on the ground exhausted
From your holy mission

Flesh was gone
Replaced by air.

Are you surprised to see me now?
Some crimson
Haired apparition
A rising Phoenix

But I am real
Feel my hair
Red wire
My bone is marble
Harder

It can break your mere flesh
My teeth, perfect stones
I bite, I tear
You shriek

But I don't care

Feed the fire
Feed the fire
As you burn it
Blazes higher.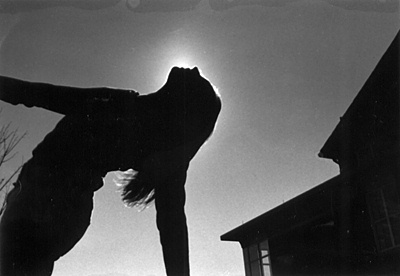 © Alexandra B., Marblehead, MA