Spill Forth a Moon Rainbow
MAG
Release from my heart-shaped palms a rainbow of
cursive wishes and ribbon dreams
no stars can hold in their twinkling smile;
eyelash moon inhales deep desires like the pale
tide of feverish coffee, creamy incense.
Let this eclipsed man take hold of my compressed
soul like freeing a dove from rusted chain links.
And when the wet pavement is dusted with ivory feathers,
its reflection will echo in rainbow.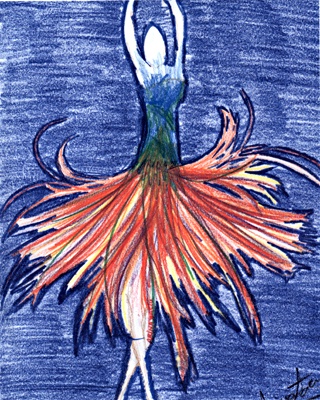 © Arina Z., Euclid, OH