Sparks
MAG
i warmed myself in the
glow of your skin,
admiring the angle from which
the blue in your eyes enhanced
the thin, silver wisps of smoke
slinking in our direction,
your face tilted from the fire,
needing no assistance
to grace the air with brightness and heat.

your eyes spoke of a place
far beneath their surface,
making me slip into the space
between each whisper,
almost falling off the edge
of every sigh,
because the emotions flooding my body
had left no room for balance.

so i was filled with
a thousand reasons
to want to trace the border
between your heart and mine,
wanting to fall just a bit deeper
and leave a trail of whispers
the whole way through your spine,
so that my words could linger
somewhere near the back of your mind.

that way, when i couldn't be close enough
to press my palm to yours,
the echoes of my feelings
could keep the sparks we felt
with each set of breaths melting across each other
awake and glittering
long after the embers of that night were cold.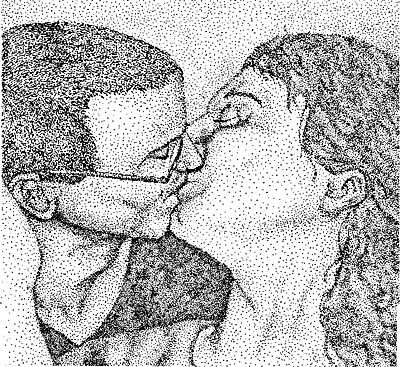 © Amanda H., Rogers, MN