Note: This Isn't a Poem, No Matter How Much it Looks Like One
June 20, 2009
So, you told me to write a poem,
If I wanted a good grade.
But, I can't, you see,
I'm just too upset.
I won't write a poem,
So this is what you get.

This weekend was rough,
Rough--like sandpaper--rough.
All I wanted to do was sleep,
And I couldn't get enough.

I didn't want to go shopping,
I didn't want to watch movies,
I didn't want to go egg hunting,
Even on Saturday, I still wasn't hopping.

I called everyone I knew,
Said I needed help,
But no one ever answered me,
So I was simply screwed.

I sat down and cried in bed,
For God knows how long.
No matter how I cried about it,
Everything just seemed wrong.

All I wanted to do was turn back time,
Like the people on TV,
Who can do that when they want,
And fix what wrong they did.

Sunday came, which made me want to curse,
I had to go out in public,
Which only made it worse.

How can I be around all these people,
When I'm just feeling so glum?
The bell just rang, but I'll keep writing,
Even though it isn't fun.

Five metaphors and similes,
You think it'd be easy,
But I cant seem to write them in,
Without it seeming cheesy.

Back to the public,
I have nothing against them,
I love being around people,
But I was just so sad.
Sad--like a wilting flower--sad,
And roaring rhino mad.

But I did it.
I pulled it off.
They asked how I was,
And I just smiled and said,
"I'm good; not even a cough."

So, this is my not-poem,
All about my crappy week.
It was almost like a funeral.
That's it.
The end.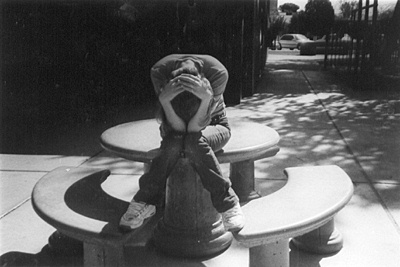 © Catherine R., Phoenix, AZ