On the beach and in the ocean
June 17, 2009
On the hot white beach, near the crashing tide,
Next to the water, open to the sky,
Along the blue waves, on the dry sand,
Is where the water meets the dry land.

The quiet sandy lonely beach,
Stretches as far as the eye can see,
Bears many a great treasure to find,
That reveal themselves within time.

Lying on the beach is a pink conch shell.
Filled with wonderful dreams to tell,
About stories of the calm sea,
And the things people have never seen.

A tiny red crab scuttles by,
Beneath the cloud-dotted blue sky.
Back and forth the crab carefully looks,
To see if anyone noticed what it took.

The ocean waves crashing on the shore,
With the deep, wide, open sea to explore,
With the wonderful plants and creatures,
With all the interesting and beautiful features.

Dive into the ocean blue,
Into a world an artist drew,
Black, green, red, and blue, colors of the fish,
Just like an exploder's wish.

The sun's bright rays glisten,
Waves crashing and churning, listen,
To the loud ocean's voice,
To its happiness and rejoice.

In the sea is another place,
Full of great beauty and grace,
Day or night, it is alive.
It is where fish thrive.

Red or blue, big or small,
Fast or slow, spring or fall,
Big and scary or small and fun,
The fish are all different under the sun.

Back and forth, in groups, they swim,
Then, on a sudden whim,
They suddenly separate,
For there swims the cold shark looking for bait.

The fish quickly swim away.
The shark will have to eat another day.
Slowly but surely, the fish come back,
Hoping the shark won't attack.

The light in the ocean starts to get dark.
And there is no sign of the shark.
The day slowly starts to end.
The colors of the ocean start to blend.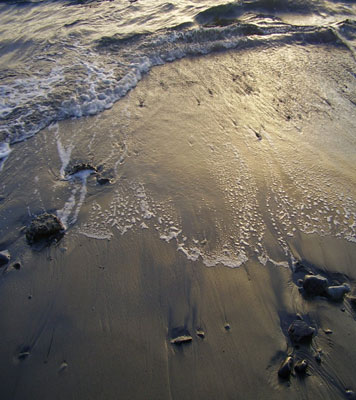 © Tori W., Victoria, BC, Canada