The Secret Life of Me
June 16, 2009
The Secret Life of Me

As I sit on this dark, cold floor,
I can't help but think,
How did I get here?
When did I sink?

I felt I had no place to turn.
Like a trapped lab mouse.
Everything was collapsing,
Only thing standing was the house.

Who to call this late at night?
No one would wake at this hour,
Yet I am on my bathroom floor,
Just withering away like a dying flower.

I was working at full blast,
And I thought I was alright.
But soon I knew,
My heart would never be light.

My darkness took over,
No one could make me smile.
It was too cold now,
As cold as this stone tile.

I had lost control,
Freedom was my only desire.
I wanted to be free of worry,
But worry was all I would acquire.

For now I sat on the bathroom floor,
Waiting for the end of my pain.
Hopefully life would take a detour,
And go down a happier lane.

My book is always open,
I felt like a misfit,
It is a relief to me
That you read this little bit.

All I ever needed was a helping hand,
I hope they will read this soon.
The night will go on,
Everything's fine under the moon.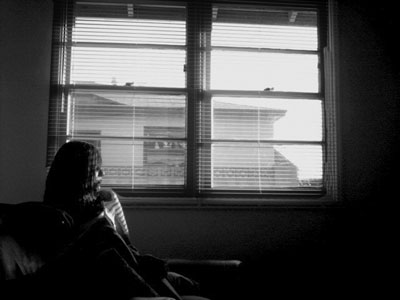 © Roxana R., Tustin, CA