The Painter
June 11, 2009
In silence their voices speak,
(and they are not mine)
They are mine.
I hear them
(and I don't)
Nothing can stop the earth from telling.

Stand in the flesh with shame.
Smell your fingers, lick your disgust
And be satisfied.
(You are not satisfied)

Paint me like I am
(Or what I am not)
A cloud in the sky, an ember in the earth's core.
Now turn your head and capture rosy cheeks.
(And they are pale in all their glory)

Paint me free
(I am a prisoner)
Truth runs wild as the night.

Capture each angle
Until you're delirious.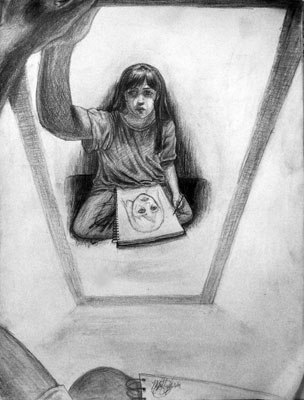 © Phyllis S., Far Hills, NJ