Recollections
June 11, 2009
A cardboard box
Cradles my childhood
The dusty, square time machine
Beckons recollection
With smells, sounds, and sights.
It begs to be opened
And its impatience prevails
As the box is unsealed.
A memory swarms my body
A flood that consumes me

The wear of the silver rug
Soft, under my toes
Finds a section of the box
Remembering the amusement
Shared with a cousin
On the living room floor
He was a puppeteer
With an orange toy goldfish prop
We laughed until deep shades of red
Were painted across our cheeks

Porcelain dishes clash lightly in the sink
Awakening the box to discover
The consequence of nights
Where after dinner clean-up was avoided
Replaced by a dance
Shared with a mother
On the green tiled kitchen
Swings, dips, and twirls
Until bowls and spoons asked us to return.

Salty ocean breezes
Browses the recent contents of the box
To encounter the inside of a room decorated gold
Shared with a friend
On the shores of a deserted beach
Fleshy, aging hands read the lines of my palms
A prophet eager to see what lies ahead

It is here where I remember my future
A signal to secure the box
A warning that the forthcoming
Is tired of this delay.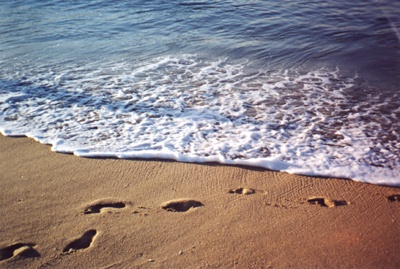 © Daniel M., Phoenix, AZ