A Streak Apart from the Rest
June 9, 2009
A bolt of light flashes across the night sky,
Sending shivers through the bodies of the people below.
Where will the next one strike?
Never in the same place twice,
So where should you hide?
Do you trust the stories?
Do you trust the tales?
That's for you to decide,
You won't see me joining you.
I'm not with you in the crowd of people,
I'm not with you hiding in the basement cowering,
Nor will you see me flinch in the most powerful storms.
I am not like you are, nor am I like anyone you know or will ever know.
Can you guess what I am?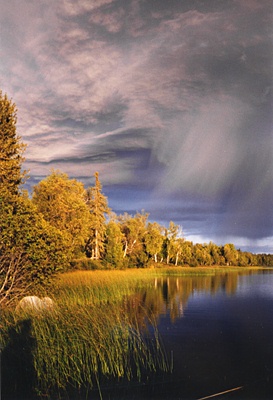 © Dustin B., Nikiski, AK