The Game
June 7, 2009
She plays a game.
A simple game.
A powerful game.
The game was not fun.
For he loved her,
and she could not return it.
She let it go on and on,
his love for her growing and growing.
She thought she was doing good,
but it was cruel.
She stayed with him,
each kiss,
each touch,
meaningless to her.
But for him it was everything.
She couldn't bear it any longer,
playing with a boy's emotions and sensitivity.
She left.
It hurt him.
It hurt her.
Johnny will never forgive her.
One day she got a call,
her dear Johnny had done something foul.
He was mad and angry.
He tied a rope 'round his delicate neck,
standing on a stool.
He was confused and angry,
her dear Johnny stepped off from the stool.
She plays a game.
A simple game.
An ever so powerful game.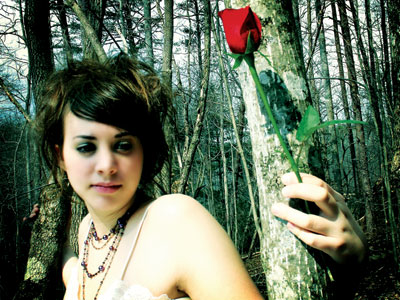 © Michelle B., Blairsville, GA