Everything Will Be Alright
June 3, 2009
Everything will be alright
To: Erin

That boy,
You,
My best friend,
I hadn't seen you in years,
You're barely 13.
He did something,
Something horrible.
The ugliness of it all,
How he told you
He loved you,
He brainwashed you.
You went,
To that party,
It'd be fun right?
But you were wrong.
He said,
"Some alcohol, its o.k."
Little did you know,
Once you were drunk,
He gave you something,
Something to smoke,
A cigarette?
NO,
It was a drug,
Something very powerful,
Something that tears you to pieces
In the long run.
Now,
You were drunk,
AND stoned.
He took you to the back,
Then he raped you
!TWICE!
He put you through
All the doctors tests,
The needles and pain.
Now you're suing,
H*LL,
He's 18,
Put him through something!!!!
You hate him,
And lie alone,
wondering why,
Why you ever fell
For that stupid con-artist.
Now you're hurt,
But you're not alone,
You have me.
Still,
everything else is going wrong too!
Your dads being a player,
And losing his job.
Your moms got cancer,
5 years now.
You're losing your home,
And lost your virginity.
Don't worry it'll get better.
But don't ask me,
You already know that.
I miss you Erin.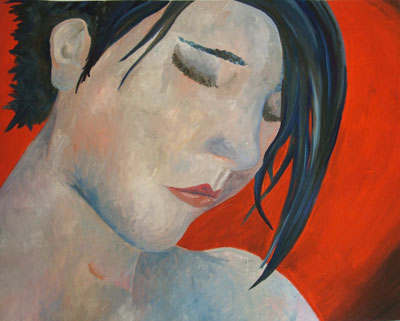 © Lindsay S., Billings, MT