These Have I Loved
May 29, 2009
These have I loved:
Craggy mountains jutting to slice open the cobalt horizon;
Wild white water bubbling over polished granite;
Sweet vanilla pine air hanging over a bed of crumpled needles;
I have loved:
The giggling sing-song that is the harmony of friends;
And the hushed whisper that understanding another person brings;
Ramshackle friendships built with the brilliant remains of our shattered sanity;
And I have always loved:
The silky feeling that melted chocolate leaves on my tongue;
The bellow of thunder;
And the mutter of sputtering raindrops.
The soft, comforting smell of skin and heartache;
The ebony meets steel meets raspberry meets sulfur sky on the brink of sunset;
Soft fur, warm, damp noses and snuffling kisses from big, pink tongues.
And you,
Always you.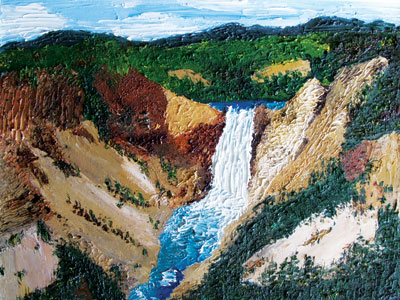 © Lindsay S., Billings, MT