The Real Question is Why?
May 28, 2009
The real question is why???

Why did you say you love me if
You really didn't mean it?
I said I loved you because I thought you were the one meant for me.
After all I guess we were never meant to be
But where does the love for you end?
Why did I always have feelings for you
Why did you give me butterflies in my stomach?
Was it every time we are close or every time we touched
Or was it because you always put a smile on my face?
Each day, why did you
always tell me I was the one for you?
But yet you knew that I wasn't the only guy in your life.
Is it because you just didn't want to hurt me?
Why did you say all those nice things to me when it was just me and you yet you only meant it for that moment ?
Why did I always cry for you?
is it because I really love you or is it because I truly believed everything you have to me ?
Why did I fall for someone like you ? Is it because I thought you was never one of them?
Why did you say that you would never leave my side?
But you knew you would one day.
Why did I a guy like me fall for a girl like you?

The real Question is Why???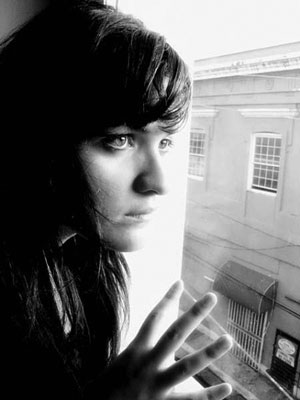 © Eveliz V., Bayamon, Puerto Rico