Dusk
June 5, 2009
To be remembered as the time of day
When the sun begins to slip away
Full with fancy, full of faith.
Remember me as a time of day.

When the colors streak the sky in rays
The sun mixed with a rainbow's strays
From the palette of god they came,
To this particular time of day.

As fleeting as a flying sleigh
Is this moment which I praise.
"But what of morning?" I say, "Nay,"
"This is the finest part of day"

As April showers turn to may
And lazy 'noons whisk you away
Do not forget, dare not, I say
Forget my favorite time of day.

Look up, look up, you'll hear me say,
"See there the stars are on their way!"
But do not miss the fine array
Of colors at this time of day.

Once I am done and gone away,
Not at my headstone shall you stay,
But with brisk step at dusk you'll play.
Rememb'ring me as this time of day.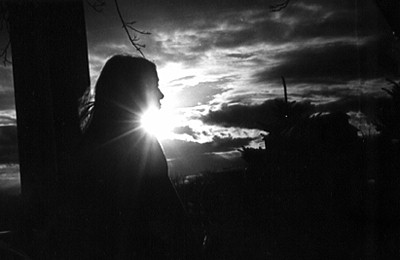 © Elizabeth G., Marblehead, MA