The World You Long To See
MAG
Los Angeles Lullabies
with each ray of slow sunlight that
accents your glowing dreams.
Drowning in moonlit flings
on some Venice rooftop,
you whisper that we are the world
and in that moment I believe you.
New York Nighttime
where your doubts clash neon
and your dreams wander the sidewalk-street
in a cold hurry.
White life-light blinds your
searing insecurities
behind frosted glass.
Seattle Shadows
with each drop of eager rain that
collides with the gray sidewalks that your
black Converses slap when you run
angrily
broken-hearted best friend.
Paris Phantasies linger
stale on your breath and
embedded in the luxurious fabrics you cling to
on nights when the moon is contained in a
tinny piano.
London Lust in a
sidewalk café I told you my dreams
and with them you walked away into the
dreary night on streets wet with ideals -
this love never saw you again.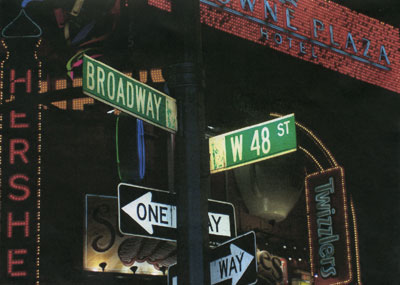 © Kaitlyn S., Milford, CT