Savage
June 2, 2009
My hands were turned cold,
Like the winter that had unfolded.
His winter set eyes frosted over—
As he twisted in front of me.
My tears broke down my once-porcelain face
As though trying to orbit towards my mouth,
But just couldn't.
Because my lips were chapped and sewn shut—
Because the savage behind my lips smacked and crashed
Against them with the words I wanted to spit at him…
And if the savage beat through those chapped lips
That kept
My tears away…
For all hell would cut out of my body.
The words that could release out of that savage
Would kill the childish boy
Who stood in front of me.
The same boy I thought I loved.
The sane boy that grabbed my heart out of my young soul
And threw it to the floor smashing it to pieces.
I have lost sense of what makes me content,
I am begging for the ending.
Release that savage that has replaced my heart.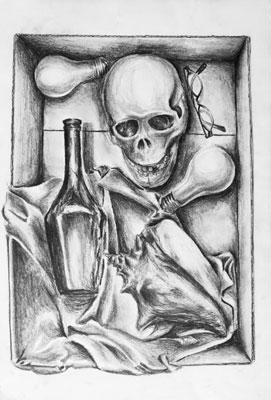 © Karen S., Norwalk, CT