was life worth it
June 2, 2009
life was never worth living, he says as he holds the gun to his head.
He looks to the sky and questions is this how it ends?
He closes his eyes the trigger is pulled.
His life is over as his pale body hits the ground pale and cold.
To think he was suck a sweet kid who cared for all but himself.
He hid behind his love and generosity.
He is dead and gone.
No story to go on.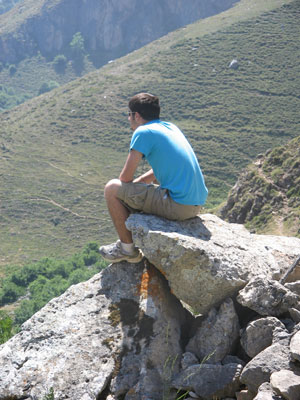 © Bonnie K., San Antonio, TX