16 looking back at 15...
June 1, 2009
Looking into a glass staring back at me, my eyes, my lips, and my face I see beautiful.
Yet different staring back at me.
Conscious of the events that got me here, discipline, go Getta staring back at me.
Sixteen years but yet I see when I was 4, 5, and then three.
Courageous yet scared of the life I'm trying to make.
Picking up mistakes that were part of my fate.
I look back College bund I see. I need to get focused, for the years keep leaving me.
Educated sista, I lonely but not alone.
Letting friends from my past wonder on their own.
Who is this young women I see fifteen left behind on the 1st of October.
That's me a reflection of last year's tears staring back at me…
See I'm healed from the pain that has worn down on me.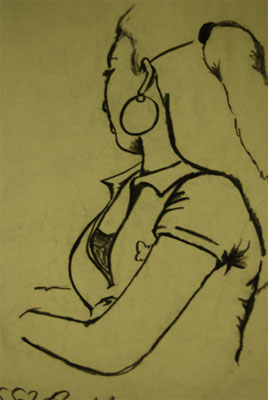 © Janessa B., Kannapolis, NC