A lovely Day?
May 26, 2009
What a lovely day it is.
Look at the sun rays shine down,
It's like the heavens opened up
Blessing us with this time together.

The birds fly aimlessly,
Just wanting to spread their wings in this wonderful spring air.
As they fly they sing us a song,
Just adding to this lovely day.

As we sit here we watch the flowers bloom.
I hope and pray that our love will blossom into something so beautiful.
I feel like this day will never end,
But not all things last forever.

The sun may have rise but it shall set soon.
Is this going to be the end to our perfect day?
Soon the petals on that blossoming flower will begin to fall.
Am I a fool for not wanting this day to end?

What started off as a lovely day,
Isn't as good as I thought.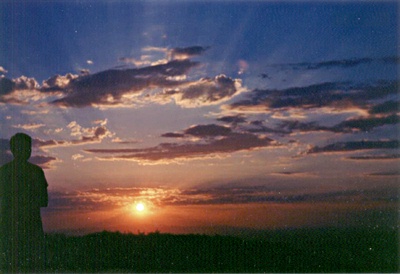 © Jovee B., Dededo, Guam