Eyes Don't Lie
May 22, 2009
Hidden behind that million watt smile
You hurt inside
You hide inside
Yourself.

Why do you feel
Like you are unloved
When everyone around you
Embraces your presence?

You are slowly slipping apart inside
But on the outside,
You show no emotion
Whatsoever.

Not a tear falls
Out of your sad eyes.
People can be deceived
By that easy smile.
Not me.
Your eyes never lie.
They show your sadness.
Your pain.
The mask you hide behind
Fools everyone.

Please don't let go.
You have everything ahead of you.
Your whole life starts now.
I wish to see those eyes
Light up with true happiness.
Do not hide anymore.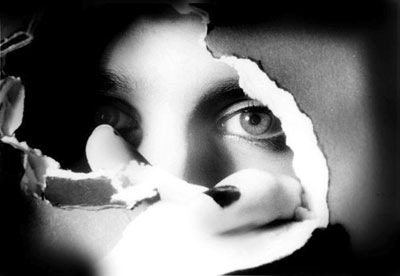 © Tabatha B., Peoria, IL