Never Before
May 21, 2009
Never before has my heart so much stung
The constant burn of the words when the reading was done.
I'm like a mummy, dead for so long, throat so dry I cannot speak.
In my mind, souls cry of death and defeat.
I see their faces on page, weeping with fear.
My cheeks have gone numb from bullets of tears.
Like bullets, the soar over the terrains of my face.
My compassion and heartbreak for my family's race.
I feel no need to swallow my bitter, free food.
Why should i get it? Why couldn't you?
The ribs poking from under your translucent skin..
The way your deprived eyes slowly cave in.
Scratching at your heart, vicious rip of claws.
Family at dusk, orphan at dawn.
No dignity, no shame, no pride left at all.
You fell down a ditch and continue to fall.
All around you is black, death is always near.
Toss you in an oven; listen to your screams sear.
Children are gone, drowning in the earth
The world has become your giant hearse.
You want to know how I feel inside.
I can find no words and I've desperately tried.
The agony within, waiting to burst
I feel like my heart will forever be cursed.
I cannot conjure conscious thought of such cruelty.
Unphathomable amount of human brutality.
Inside me, death speaks, making itself known.
The holocaust gives me chills, deep in my bones.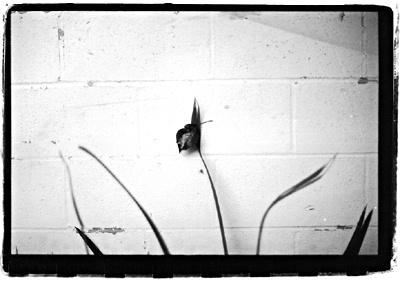 © Rebecca W., W. Hollywood, CA