Bedtime
May 21, 2009
Let's wait here
for the sun to sink,
and the birds to go to sleep.

Chirping subsides,
and the willows sigh,
and darkness is too deep

for the cricket hum,
or the splashing brook,
or the children's rustling sheets.

All is worn and tired now—
the grass, the trees,
the little feet.

All lies still,
stops its murmurs,

lays me down to sleep.

That great big eye,
that golden eye,
that red and orangey eye

hovers there,
its sinking glow
a quiet lullaby.

Time is up!
Playtime's over;
it's now the time to rest.

Dig down worms,
and sink low fish,
and birds flit to your nest.

That great big eye
now droops its lid,
swaths all in golden hues.

With one last look
he slips away,
having tucked the world in bed.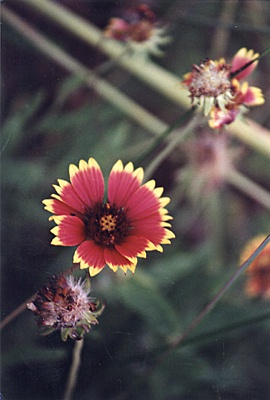 © Brian G., Phoenix, AZ