Campfire.
May 20, 2009
Flames snap, break in the wind.
A crackling fire before me, it whispers softly as
It fights the gust of air.
Dwindling,



Dwindling,
I still feel its warmth.

Soon the bright oranges will be
Reduced to a single violet flame,
A single burning candle in a deep, cold woods.
But a flame is still a flame!
I wish I could fan it, oh how I wish…

But the rain is falling, harder and harder.
Taunting the flame, tapping lightly on my face.
The fingers of the fire twitch and jerk upon the touch of the tiny wet soldiers!
I am helpless.
The whispers of my flames are drowned
By a violent, yelling storm.

At least I was warm,
If only for a little while.
At least I tried to kindle the flames!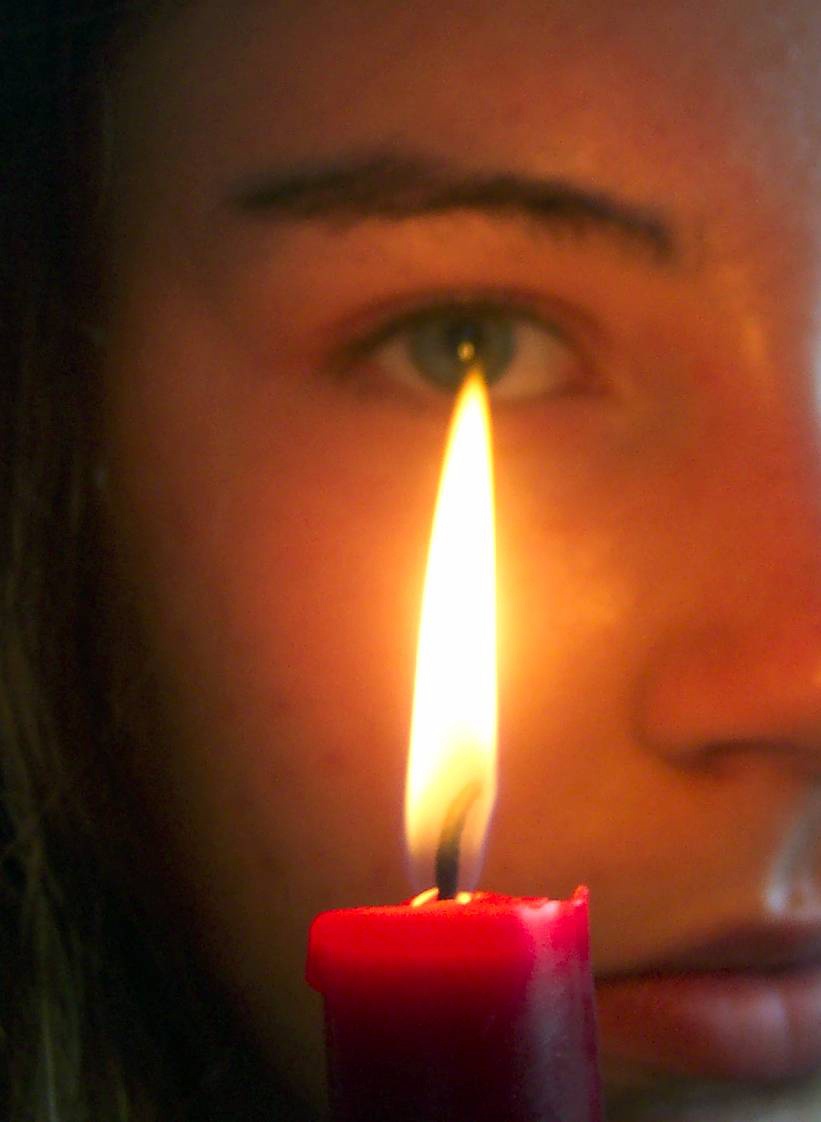 © Elise S., Clarksville, MD