Monstrous Me
May 19, 2009
I can't get out.
I want scream,
I need to shout.
Memories never fade,
I never wake.
I look in the mirror;see this monster i made.

It's so hard to breathe.
I'm suffocating slowly.
Just a little air...
yeah, that's all I need.
I never laugh.
The monster uses my energy;I'm a host, off of which the parasite feeds.

I long to listen.
Sing me a lullaby.
In the soul-bearing light, my tears glisten.
Everything went so wrong.
I never speak.
my voice, my pride;the monster took my life's song.

I wish for a way.
A new beginning,
I yearn for everyday.
Nothing happens, I feel so bad.
I never dream.
The monster took my faith;the very last thing I had.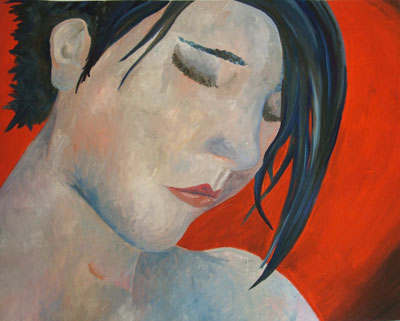 © Lindsay S., Billings, MT