Poem Of Different Emotions
May 19, 2009
i cry softly while riding on the bus looking out to people that i didn't know
thinking about where My life is going to take me or thinking about just you.
I sit and wonder why my mother doesnt't understand me sometimes coming from and only child
I just sit and think
I hope someday for me that i can find a right friend that loves me the same as i do for them
Sometimes i picture why kids put other kids down and then i say to myself "I am not cute or built to fit a fashion model size".
I just cry about life sometimes you know.
i enjoy being with my family from out of town.
But i tell you that junk that junk that i call making love could have happened anywhere
I love my family and it`s not far that you try to keep me away
Do you know why i come home sometimes feeling so sad , because i miss what I love and i love them all
I see that your trying to be a responsible parent but It just hurts me to see you so happy, when on the outside i fake it but deep down inside i`m hurt for many different reasons and these are why.
i may be young but i know what i want for me.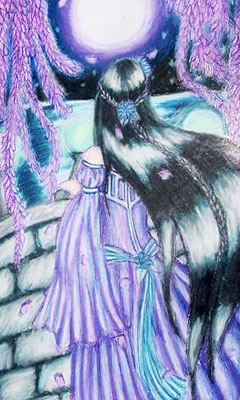 © Kelly K., Fort Collins, CO