Sixteen
May 13, 2009
Her less than perfect hair is knotted into a bun
Shaking hands assemble the crisp dress,
Now it's a little too late to run
No more time to second guess.

The ring of a her doorbell makes her heart jump
An involuntary smile brightens her anxious face,
She can feel an annoying lump in her throat
Hope is a joy she can taste.

Her freshly manicured hand reaches for the door
She pauses while her stomach straightens,
Unwilling to let her nerves win the war
Her hand touches the knob, her mind bold and stout.

The moment she sees him, her heart takes off
Uncontrollable thumping, an unheard beat,
His eyes are like heaven, brilliant and soft
The sound of his voice makes her unable to speak.


They glide to the car
He opens her door,
He kisses her cheek
Leaves her wanting more.

They dance through the night
All the moments serene,
Everything is just right
At the age of sixteen.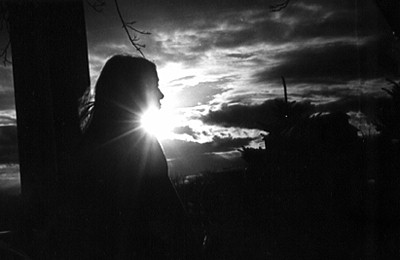 © Elizabeth G., Marblehead, MA