Never Ending Love Story
May 8, 2009
Romeo and Juliet
Julio and Romiette
However it is worded
I do not deserve
The love you have exerted
Upon me, a wretched harlot.

"You are my true love", you always say

That I take away the peril
And illuminate your dreadful day
You speak of me as if I were a goddess
When the truth is
I am nothing but a mess.

A big gaping hole in your heart
I cannot fill
You have given me everything
I know, yet still
I do not love you as you love me
Because, though you are there
Though you make me happy
We are not meant to be.
You are not the only one for me.

My mind says you,
My heart says different
I cannot be with you
Though you've already made the commitment
To be bound to me forever
Body & soul
But you do not complete me
You do not make me whole.

I hate to say it
But its the truth
The love that we supposedly have
Is too uncouth.

I am sorry to have said it
To ruin your fantasy
Of having something you want
Of being with someone like me.

I cannot be your Juliet
I cannot have you on one knee
I cannot be your Romiette
I cannot let you love me.

I have done too much already
You have suffered too much
I will be out of your life
Enough, is enough.

I will not be part of this
For no matter what you do
Something will be amiss.
I cannot be your true love
Your bride to be
I will not be part of this
Part of this never ending love story.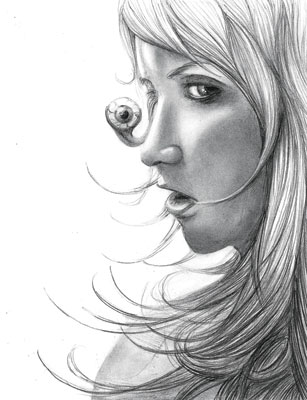 © Jessica P., Bethel Park, PA