Tick-Tock
May 6, 2009
There's a face in the dark,
Go toward and give it a hand.
Get a flash light and shine it,
It retreats, doesn't want to be saved.

There no time to second guess
Save it or leave.
Need to help, have to help
Crazy not to?
Is it selfish?

Try one more time
Put a foot in, raise your hands,
Get bitten and scream
It screams.
Have guilt for its cries

Try again.. Times running out .
Save a life or waste another?
Rocks are sliding. Help
Give a hand, it holds.

Pull,
Pull,
Pull.

Rocks, noise, darkness...
Silence.
Guilt...Right?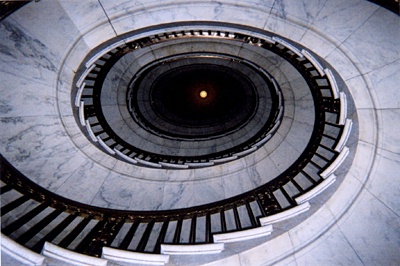 © Kyle T., St. Joseph, MO