Begin Again
May 3, 2009
Did
You ever hesitate before you
Kissed her? Did I even
enter your mind as her lips
danced with yours?
Was
She the reason you left me
in the middle of the street,
praying for anything to take
the tears away? All I did was
Love
You. I wished for a life full of
love. I believed you were my wish's
answer. But I was so completely
and terribly wrong. You became my
Curse
instead of my prince. My once dear
dreams of safe, unconditional love
Morphed into the tales that horror
films adore. You've made me
Doubt
whether any sweet nothing is real,
whether love will ever be there to
hold me. I gave you my heart but...
What did you give me?
Heart
ache. Heart Break. Weeks of sleepless
nights. Torture. Agonizing thoughts
of where I must have gone
wrong. What had I done to make
You
Leave? I keep wondering if some
how, some way I forced you
from me. Did I love too much
too soon? I guess I'll never
Know
the answer. I'll never know if you've
even thought about me. I'll never
know if it was something I did
or something I said that
Forced
you to her. But I do know
I wouldn't have been able to
stop you. You made your choice.
You forced my hand. I won't
Love
you anymore. I won't let you
Hurt me anymore. Free to
Run to her is what you are.
Free to leave every single
Lie
behind. Good-bye my Once Upon
A Time love. Good-bye to fire
and passion. Good-bye to sweet,
tender kisses. Hello, my new
Beginning.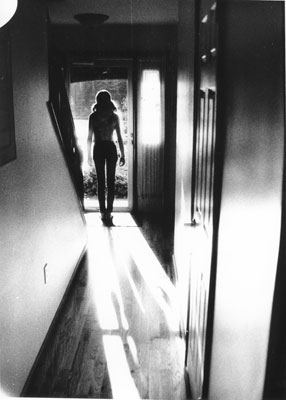 © Mike V., Morgantown, PA