Until the Last Petal Falls
April 29, 2009
I gaze, waiting for a turn of the lustrous mind,
Where did Beauty find her patience?
A petal falls.
I dish out my desire to the thirsting beside me,
Want has a home in the undesired,
A petal falls.
A nudge in the cheek sends a heart sprinting,
I watch the flushing of a porcelain face,
A petal falls.
Gold grows inside me, the tree that needs nurturing,
He is my soothing lullaby,
A petal falls.
I tear at the stem of the Rose of thorns,
Cutting deeper into my tainted paradise,
Sitting on the throne of dandelions,
He loves me not.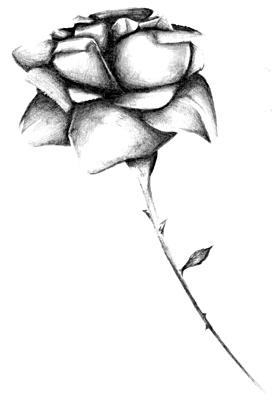 © Yisrawayl G., Philadelphia, PA