Darkness
April 29, 2009
Darkness.
Shadows.
Blinding fear.
Save our souls the end is near.
Hoping.
Praying.
Save us now.
We are too weak to know how.
Dreaming.
Waking.
Thoughts anew.
We can't leave this up to you.
Skyline.
Rising.
Higher still.
We won't ever stop until.
Storm cloud.
Coming.
World on fire.
Watch it while the flames devour.
Smell it.
Taste it.
Breathe it in.
Nothing left but empty sin.
Oceans.
Waiting.
Calling now.
Jump, you don't need to learn how.
Diving.
Deeper.
Every day.
Our only chance to get away.
Sunlight.
Filters.
Then it dies.
So do we despite our tries.
Watching.
Waiting.
All this time.
Someone with a greater mind.
Silent.
Knowing.
Saw our deaths.
Judge nothing more than our first breaths.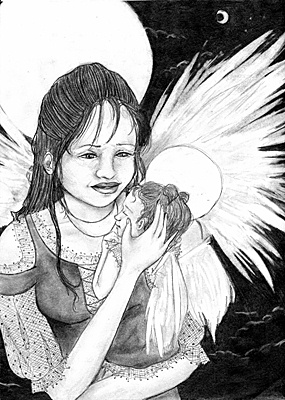 © Danielle S., Buffalo, MN