A Mistake
April 24, 2009
Loving you was a mistake.
I felt like I was in a lake.
Too tired to fight.
Too tired go on.
You sat there and laughed.
Without even a worry
to save me and hurry.

I would stay up late.
To find a way
to make it right.
So that there was something bright.
So much darkness and pain.
I became no longer sane.
But I recall that you didn't care.
Thats just something I can't bare.

My friends would just sigh.
Because I would rather die.
Then to see you with her.
I went along.
So that I could belong.
But it was all wrong.
It went on to long.

You put my heart on a string
promising me a ring.
I tried to win.
But you would just grin
and pull it higher
to prove that your a liar.

In my dreams it was real.
But in reality that's not the deal.
To you it was a game.
That was so lame.
I no longer want to play.
So let's just say
its over.

So I sit around.
Not hearing a sound.
Seeing your face
wishing I won your race
Trying not to cry
over just some guy.
Wanting the pain gone.
So I can be done.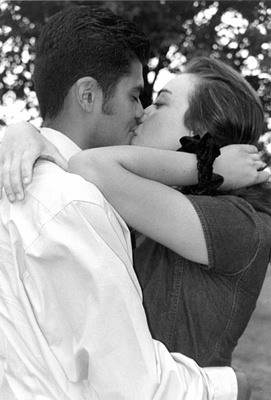 © Yaniris M., Boston, MA