Words written in Music
April 24, 2009
I hold this pen like a sword,
Eager to carve these hateful words.
Bitter tears run down my mind,
While my laughing smile tightly binds.
Laughter and smiles fill the room,
But I cannot see past this gloom.
Suddenly I hear a voice,
There sits a boy with grace and poise.
His fingers move swift and sure,
This gentle melody is my cure.
The two of us become fast friends,
This brings about the darkness end.
Once again I raise my pen,
But this time gentle words are written.
My carving pen matches his sweeping hands;
Word for note and note for word, this symphony never ends.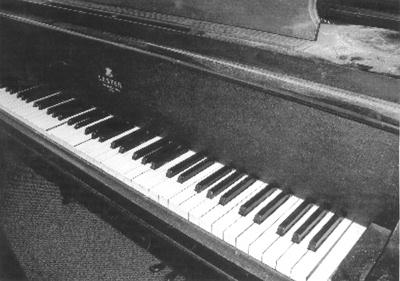 © Katie Q., Milford, CT