Who am I?
April 28, 2009
Who am I?

Running in fear.
Waiting for the light to catch me.
Knowing when it touches you,
it shines right through you.
The scare is so unreal,
you pause in fear.
Waiting behind trees,
you get the feeling.
someone is looking at you.
You see a light.
Out of the corner of your eye
Running
from tree to tree.
Bumping into others.
Not knowing if they are it.
You take off.
Running
Try not to run into a car.
A tree,
Or
A light pole.
As you are pretending,
The tree
Is your best friend
Protecting you from something
Harmful.
Then without knowing,
we all are under
the same light.
There stands the one that's it.
In the middle.
Of all of us.
All of a sudden
the streetlight turns on.
We all stand there.
Looking at each other.
Wondering what it means.
Are we all it?
With nothing to say.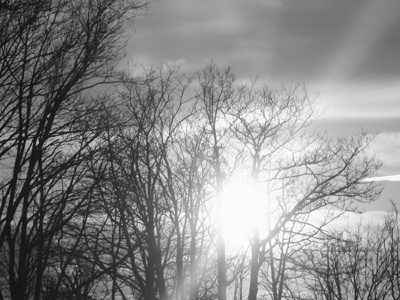 © Emma C., Gardner, MA