Help Me
April 27, 2009
Every day I deal with this pain,
Every day I never complain,
I know if I do It will be worse,
So i just lay here waiting for the worst,
Knowing if I struggle I will be beat,
The one I love stands next to me,
With an assuring smile he leaves,
As the first waves of pain shoot through me,
I feel no more pain,
I am numb,
Oblivious to my surroundings I pass out,
Waking up not wanting to believe what had happened,
I watch my world go by,
Wanting so badly to fly,
Trying so hard to survive,
I cling to reality,
Taking this pain and abuse,
Using drugs,
What's the use?
Parents don't seem to care or understand,
As I perish in this land,
Waiting for a hand to reach down and save me,
I pray every night asking for help,
Shaking from fright,
Where is God in all of this?
Will I even be missed?
So i just bow my head,
And take this pain,
With shame.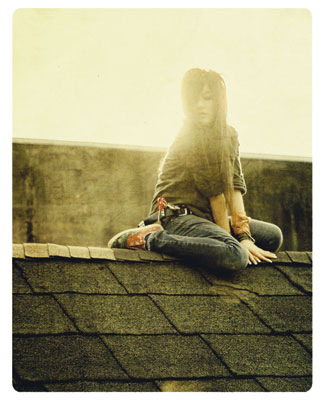 © Hailey J., Lake Oswego, OR