The Burn
April 16, 2009
The sting warming my stomach,
Dragging out words meant for another,
With deafened and weakened bounds of respect.
I tried picturing your face,
To take away this devils face.
Fading off into the sweet serenity moments spent with you.
The bruises on these legs,
These sore spots,
linger those shameful actions.
My head cluttered,
with these suicidal thoughts.
Eyes blurred from your powerful hands and disrespectful acts.
Your manipulation,
Have tried so hard to get over,
the wrong place wrong time night,
disgusted and ashamed.
This feeling of vexed,
Has me wanting to give up.
My heart has this unfamiliar ache.
The blame falls all onto me,
with a red A on my chest.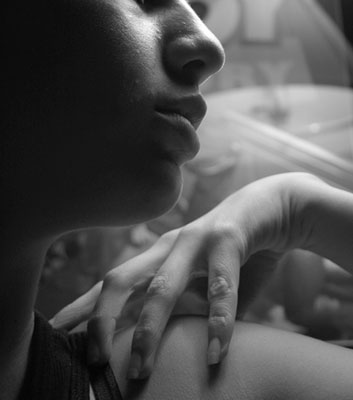 © Rebecca B., Santa Clara, CA