It Wasn't Me
April 9, 2009
What I wanted to say was it wasn't my fault.
See what had happen was,
The ultraviolent liquid that gushed out her mouth wasn't because of me.
Maybe if she had kept her mouth shut;
Her fate wouldn't have been decided for her.
The flies wouldn't be so friendly to her cold warmth.
And she wouldn't be thinking with a brick in her head.
It wasn't my fault that she tripped over five planned stacks of bricks piled on top one another,
She should have been more careful,
Instead of running away from her consequence.
She should have faced her doomed,
Like her silenced cat faced the ditch in the ground covered with leaves.
Or like her mouth tightly closed from more useless oxygen.
Maybe if she didn't drop my pills in the dirt
She would still be alive to tell how it wasn't my fault.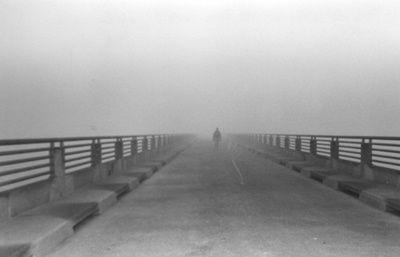 © Becky G.,Westerville, OH