Memories
April 8, 2009
I sauntered across the exquisite seashore;
as I glimpsed, for some sign of a miracle amongst the deserted remains of my beloved.
The love of my life; whose breath-taking memory was stolen away;
destroyed in the tick of a clock as she meandered into a ghost and vanished en route of the dead for my eyes to never stare into her innocent face ever again.

Never again could merriment venture in my tortured aching soul.

Never again could I beckon my sweetheart for breakfast nor witness the syrupy, overindulgent downpour of maple syrup over her banana blueberry pancakes.

And never again could I hear the delightful, amiable voice of an angel; whose sweet, innocent memories undertook my every thought and move.

Sweet wonderful memories of my love cried in my heart all the time.
From moments of indulging cookie dough ice-cream to sweet thoughts of laying down in the moonlight as we spent endless nights counting the stars away in each other's arms.

From both throwing sand on each other's heads to secretive, romantic nighttime swims and clandestine memories of sleeping and falling off the roof into the lush, abundant pool safely full of giggles.

To lastly the times of making love on the sacred bus stop, the airplane, the railroad station and the sands of the overabundant seashore as waves attempted to suppress and drown us away with the jellyfish into the depths of the wide immense ocean.

Unfortunately however, there was no sign of a miracle.
Her body only got colder by the second
and her beautiful, rosy red cheeks and tan skin only disappeared into the midst of infinity.

Alas every tick that passed only purloined more fragments of my beloved away as she turned into a corpse and disinigrated into the world of dead.

The worse part on the other hand was the fact that I could do nothing.

Nothing I could do would ever bring my true love back to me and nothing would ever bring any type of happiness into my destroyed life ever again as I looked at my beloved for the last time and cried.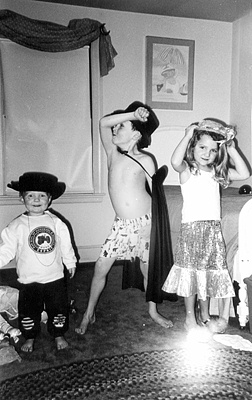 © Courtney M., Marblehead, MA