Hit and Run
April 8, 2009
This was only suppose to be a hit and run!
I wanted you to get a taste of your own medicine.
But the batch i made was to thin, and you love was way too thick.
Some say love is wonderful.
Some say love is pain.
I say love is the slowest form of suicide no man can tame.
But when it comes to you, it's as ifthe worlds going to change.
The gray clouds have turned blue.
and the flowers across the street have seemed to bloom.
And the moon no longer is one big gloom, it glows.
And behind the suns serious face, it shines.
It took me this long to realize something where i can claim as mine.
But when im with you i won't hesitate to feel like the one and only girl by your side.
Shall i dare hold on or do i move on?
Suicide isn't going to be the price of my life.
I'll end it fast with on ebig knife.
But then i see your smile and it conquers my fear.
I look deep into your eyes and i believe all this can't be one big lie.
I know your here.
I feel your heart beat, it's very near.
And then i realize your not one big dream.
It's reality.
And i'm no longer scared.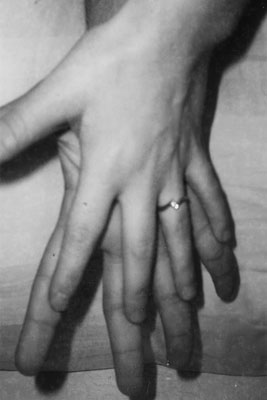 © Heather H., Phoenix, AZ